What does a Zero Harm approach look like in practice? It's a question we're asked a lot by clients wanting to reduce environmental risk and improve day-to-day safety for their height workers.
Well firstly, what it's not about is zero risk. When you're working at height, it's highly unlikely that you can avoid – or even foresee – every possible risk in every single situation.
But that doesn't mean you take your chances. What you do take is every opportunity to reduce the risk of a work-at-height related injury down to zero. That is the goal of a zero harm approach.
In practice, Zero Harm means zero tolerance
Avoid height safety risk entirely if you can. Minimise your exposure to risk wherever possible. Don't tolerate remaining risk – eliminate it or mitigate for it. And if you can't – bring in the people and resources needed to get the job done safely.
Ready to zero in on environmental or on-the-job height safety risks? Here's how to apply that zero tolerance filter to make your site safer.
---
1. Avoid Height Safety Risk Entirely
Consider ground-based alternatives
Is it possible to locate plant equipment at or near ground level instead of on the roof? Can you use a reach and wash system to clean windows (vs a ladder) on low-rise sites? By redesigning your workflow, could tasks normally performed later at height be performed earlier at ground level instead (eg pre-drilling holes or pre-fixing minor attachments)?
---
2. Minimise Exposure to Height Safety Risk
Install a fit-for-purpose height safety system
Safe, permanent access and a fixed height safety system (used correctly and in conjunction with height safety gear) can all but eliminate the risk of a fatal fall or serious injury. Fixed installations are ideal for sites where work-at-height is required regularly
For advice on selecting and installing a new height safety system, check out our 3-part blog series Get your new height safety system right first time.
Buy/Hire a mobile height safety system
Alternatively and if your site allows, buy or hire an elevated work platform – or boom. A boom will safely raise and lower workers and allow them to complete their work. As always, appropriate height safety gear must be worn
Utilise/enhance your existing height safety system
An existing height safety system – with enhancements if needed – will help you get the job done. As with all systems, it must remain safe and compliant at all times. So stay on top of your maintenance and keep up with your annual inspections
For advice on maintaining your existing height safety system, see our blog Help your height safety system go the distance.
Deploy temporary height safety solutions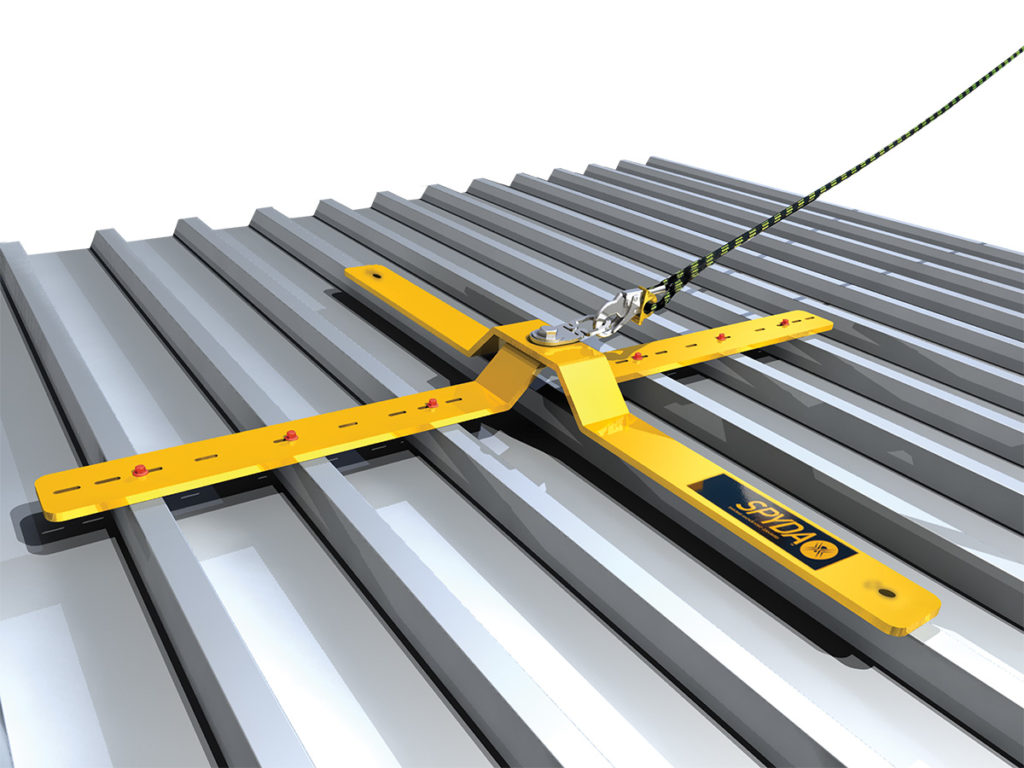 Bring in temporary height safety solutions where needed to bolster safe access and enable work-at-height. Solutions typically include temporary roof anchors used in conjunction with a connecting element (eg lanyard) and full body harness
For advice on selecting and installing temporary roof anchors, see our blog Temporary roof anchors for roof workers.
---
3. Mitigate Remaining Height Safety Risk
Safety check your height safety system
Any height safety system is only as good as its weakest link. So in between inspections, check your system for signs of compromise, wear or tear. Ensure each component is still safe (even if tagged). Check your fixings aren't compromised. Make sure the surrounding structure hasn't weakened (eg rust, a fragile surface or skylight area).
You can use our downloadable Height Safety System Checklist as a resource. Or get in touch to book a professional height safety system inspection.
Safety check your height safety equipment
New or old – we recommend a safety check prior to and after use of any height safety equipment. This in includes sofware like your harness, lanyard, pole straps, slings and ropes. And hardware including fall arrest devices, mobile attachment devices and connectors.
You can do use our downloadable Daily Equipment Inspection Checklist as a resource. Or get in touch to book a professional height safety equipment inspection.
Upskill workers with height safety training
Utilising height safety systems and equipment correctly is critical to reducing risk. It's also a legal requirement to ensure anyone working at height has been trained, is competent and has the height safety experience required. So upskill your people before they go up.  
For more information, see our Working-at-Height Training page.
---
4. Outsource Remaining Height Safety Risk
Employ an Expert to do the work for you
Although rare, fatal falls and serious injuries still happen in Australian workplaces every year. That's why a Zero Harm approach is so important. But it's also a big responsibility. So if you need help or want to outsource your height safety work entirely, call in the experts.
Let our height safety and rope access specialists do the job for you. We work in all kinds of places – commercial and industrial sites, geotechnical environments, difficult access and confined spaces.