Working at heights
Height safety training that's relevant to your industry
Refresh your
height safety skills
Become a height
safety supervisor
Become a height safety
equipment inspector
Working at Heights can mean something different in every industry. Whether you are working on a roof, climbing towers, or working in construction, we tailor our courses to make them relevant to your unique workplace requirements.
One of the key issues for management and safety advisors is how to keep their teams up-to-date with their knowledge and skills.
Time and money is invested in the initial training of a team but over a period of time, their knowledge and skills gradually deteriorate.
All courses are industry-recognized
For more info and bookings
Your free Safety officer training pack
This pack is a must-have for any busy Safety Training Officer responsible for scheduling height safety training and qualification courses. It contains:
Every worker's guide to height essentials safety
A guide to height safety equipment
Latest course schedule
Course reminders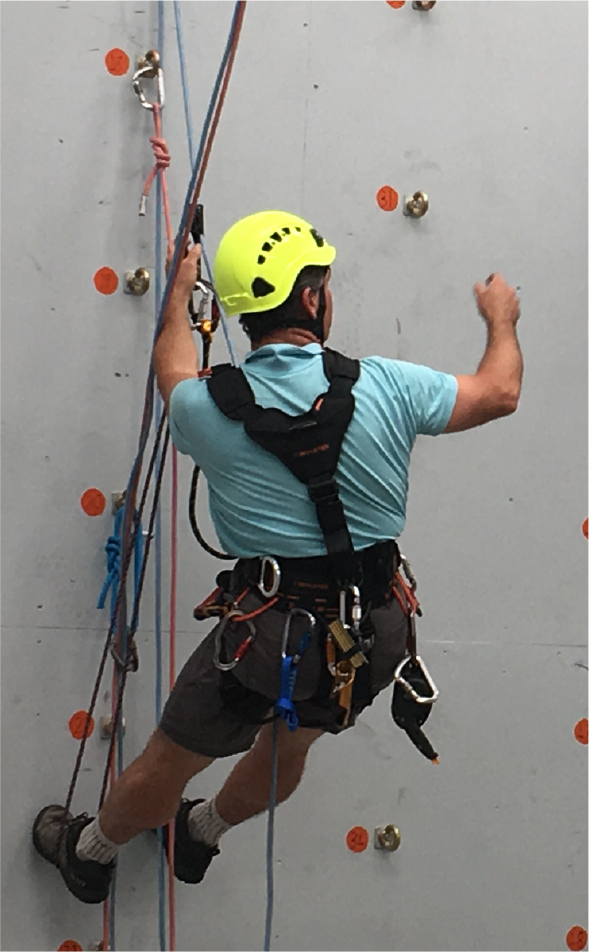 Train at our purpose-built facilities — or yours!
We have our own purpose-built training facility. However, we always recommend that training occurs at your workplace.
This lets us specifically address and coach your people through the access challenges of your site.
Experience has shown that doing this — making training relevant and promoting open discussion — delivers better training results. Workers subsequently maintain an increased level of awareness for their environment and perform a higher level of safe practice whilst working.
Some of the topics and practical skills you'll learn
at our
working at heights courses

include:
Legislation and governance material relating to working at height

Legal requirements for equipment inspectoin and record keeping

Hazard analysis and risk assessment

Control measures for working at heights

Categories for working at height (work restraint, work positioning, fall arrest)

Correct identification and selection of appropriate fall arrest equipment

Correct inspection, fitting and adjustment of fall arrest equipment

Participation in SWMS to control risks for working at height

Pre-use inspection, installation and use of work restraint techniques

Pre-use inspection, installation and use of temporary horizontal safety lines
Get the Safety Officer Training Pack