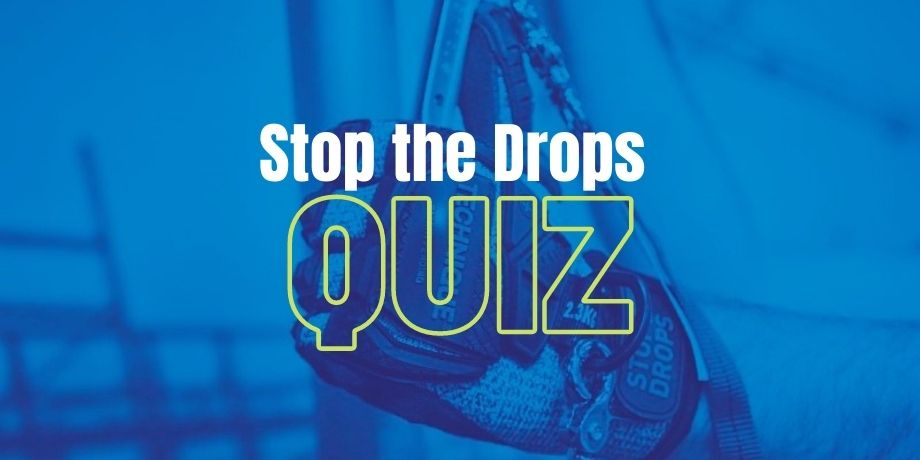 Preventing falls in the workplace is the number one goal of everyone who works in height safety. But stopping people falling is only part of the job.
Your height safety equipment must also prevent objects from falling. Why? Because the physics of falling objects can quickly turn a lightweight item into a heavyweight impact – and that impact could be fatal. Find out more about how objects fall in our recent blog.
For now, it's fair to say that falling objects pose a big risk in the workplace. Knowing how to prevent, navigate and mitigate dropped objects could save your life. That's why we created our Stop the Drops Quiz.
TAKE OUR STOP THE DROPS QUIZ
Answer all 10 questions below by selecting one of the multi-choice options provided. There is only one correct answer per question.
Once done, press Submit and we'll immediately send you a PDF download with all the quiz answers. And just to say thanks, you'll also get a discount voucher to spend at our online store.