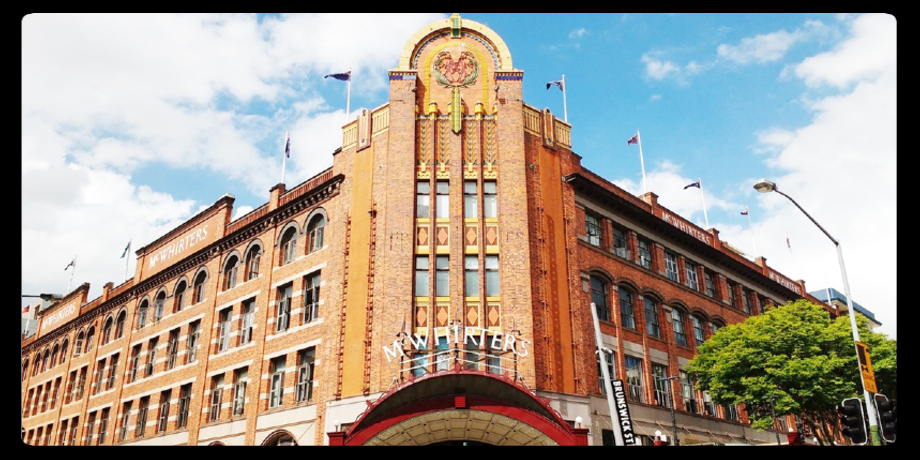 Specialty rope access system minimises Brunswick Street Mall disruption
The five-storey McWhirter department store became an immediate landmark in Brisbane's Fortitude Valley after it was completed in 1912. Able to be seen for miles around, and instantly recognisable, it has been a dominating presence on the Valley mall and precinct ever since.
When rejuvenation work was needed to install neon lighting on the façade, owners turned to Signarama and Height Dynamics for a smart, safe and efficient solution.
Rope access work for speed, safety and cost control
Height Dynamics determined that a rope access team would be able to carry out all the work — accessing the building facade from the lower awning and upper apartments
The team was then able to re-install feature neon lights under the guidance of Signarama Archerfield — bringing the iconic building back to its former prominence within the valley precinct.
Industrial rope access with minimal impact on the surrounds
Using the upper apartments and the lower awning for access limited the inconvenience to the daily functioning and operation of the McWhirter's complex.
It also reduced the impact on the busy Valley Mall and building residents.
Neither large elevated work platforms nor expensive mall closure permits were needed — generating substantial project cost savings for the client.
It was a privilege for Height Dynamics to be a part of this icon's rich and colourful history.

Contact Height Dynamics rope access team to have us provide access to your difficult or sensitive site.