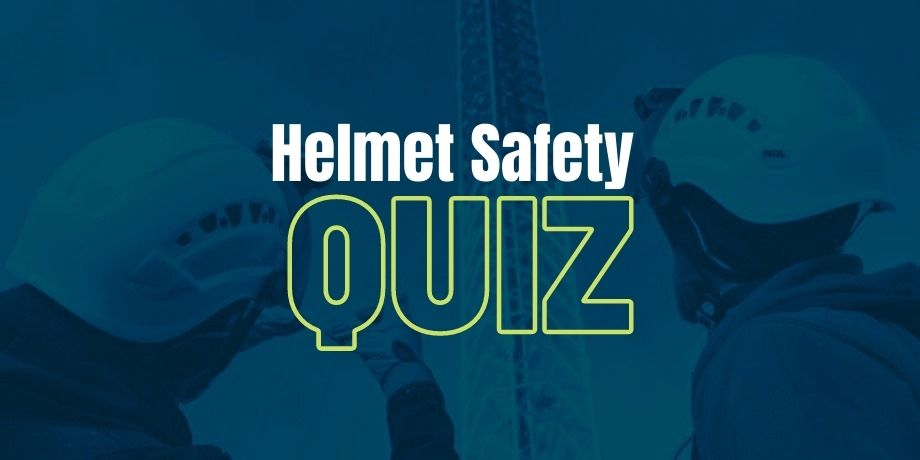 Take the Quiz. Get 5% Off your next online purchase
Not every helmet is right for height. Not every helmet covers your height-related risks. So before you get off the ground donning the same-old standard-issue helmet, take our Helmet Safety Quiz.
This short, multi-choice quiz is an easy way to pick up on some of the really important features of a height-safe helmet. Like a secure chinstrap and protection from overhead and side impacts. If you want to deep dive on those features, check out our Helmet Safety at Height blog.
So take our Helmet Safety Quiz today. As soon as you submit your response, we'll send you the correct answers right away – no waiting around.
What's more – there's reward for your efforts. Just by completing the quiz, you'll get 5% off your next online purchase. That's right – no matter how many answers you get right or wrong, you'll receive a special one-off quiz discount code to use right here at our online shop.
---
Helmet Safety Quiz