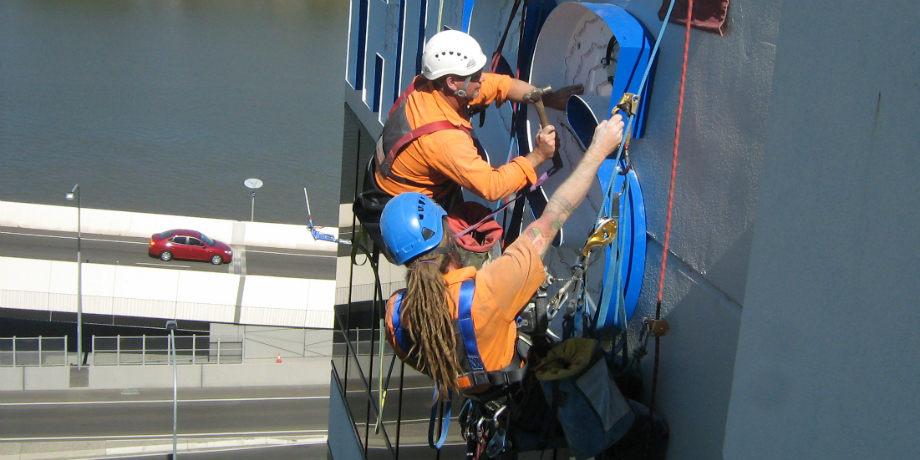 The low impact and versatility of a rope access team can mean that jobs normally requiring extensive scaffolding, road and pedestrian traffic control, expensive labour costs and disruption to tenants, can be done quickly and efficiently with limited disruption at a comparatively low cost.
This was recently highlighted when a customer approached Height Dynamics to assist with the removal and installation of a large sign. The sign was located on a building on the busy Coronation Drive in Brisbane City and made up of large individual letters constructed from aluminium and acrylic backlit with LED lights.
The two man team competently completed the installation over one weekend without any disruption to the tenant. Much to the delight of the customer, the installation was performed efficiently and with minimal logistical requirements.
Height Dynamics will always consult with professionals for any structural or high risk construction. Being so close to the Brisbane River there was a concern that the fixings would deteriorate over time. This would compromise the integrity of the installation and potentially create a safety hazard for the tenants and public alike. In this case we consulted with the fasteners company and a structural engineer to provide specification and certification. This ensured that the highest possible standard in safety was maintained.
When you need work performed at height call Height Dynamics rope access technicians to get your job done.