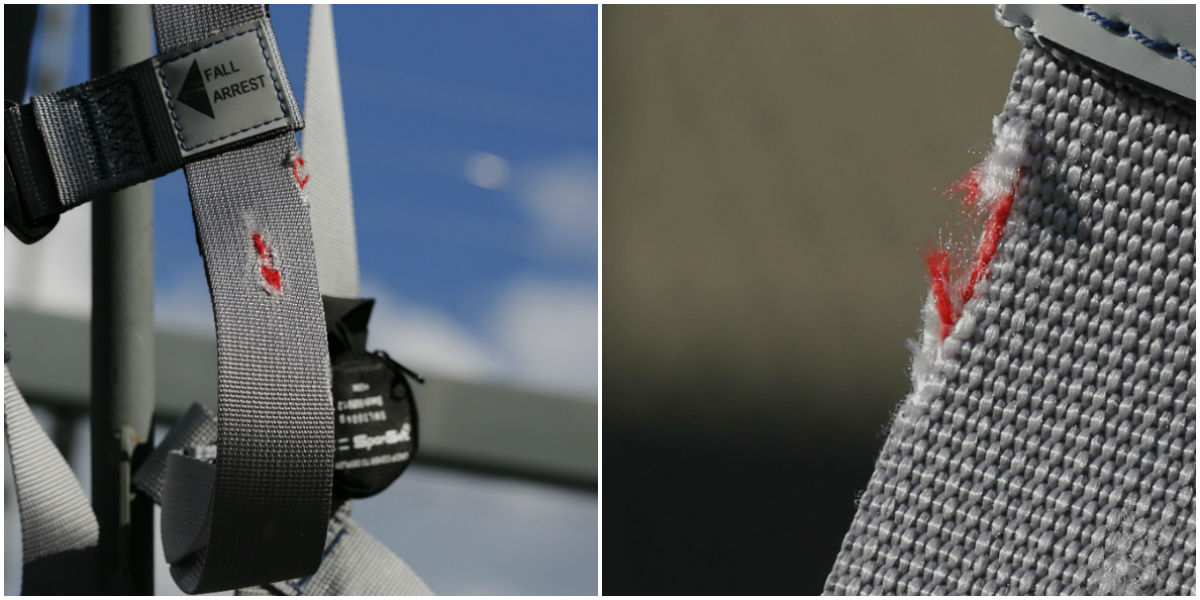 Spanset's new range of premium iPlus harnesses showcases some of their latest technology. The harnesses have been re-designed. They are now manufactured with the new iWeb "inspection ready" webbing, padding with increased ventilation and an ergonomically supportive waistband.
SpanSet's iWeb webbing is woven with a load bearing red indicator core, encased by a further load bearing outer case. When inspecting for cuts or abrasion, simply look for signs of red yarns in any abrasion point and you have the discard criteria. This gives an objective inspection and discard criteria for the user to inspect their own gear prior to use. It also assists the trained equipment inspector to perform the six monthly documented inspection as defined in AS/NZS1891.4.
SpanSet Patented iWeb unique construction method creates a tougher weave with low friction characteristics and when combined with Xtreme Guard coating leads to a tougher, longer lasting harnesses.
Spanset's composite foam and mesh padding offers design features that are unique to this harness. Instead of trying to get air to flow through padding Spanset have introduced a concept know as Motion Activated Ventilation (MAV). As the waistband compresses and relaxes the air is forced through a series of ventilation cells and channels. When the padding is compressed, the air is forced around the smaller cell veins. Then into the larger ventilation channels and expelled through the top and bottom edges of the padding. When the padding is relaxed the opposite happens as the fresh air returns in a bellows effect.
The Spanset iPlus 1100 full body harness comes complete with quick connect buckles, alloy fittings and is constructed with the new iWeb inspection ready webbing.
The Spanset iPlus 1107 has all the features of the iPlus 1100 with the addition of a ergonomically designed waistband with side Ds for pole work or work positioning.
The iPlus range of harnesses are certified to AS/NZS 1891.1. This is supported by a NATA accredited compliance and batch testing regime. They come equipped with alloy hardware, quick-connect buckles, trauma straps and confined space loops. The features make the harness ideal for users that wear harnesses for extended periods.
For further information on these harnesses contact our sales team.