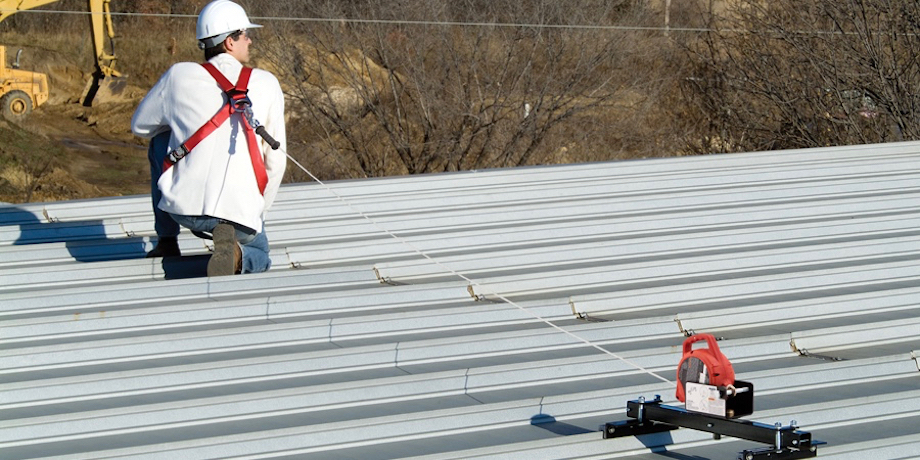 Self Retracting Lifelines or SRL's. To most these are known as an Inertia Reels and more recently as Self Retracting Devices or SRD's. When used correctly these devices provide excellent protection to falls from heights.
As the devices are manufactured to lock off in less than 600mm they are very effective when used overhead. They can limit the forces to the user and can reduce the need for rescue.
Not all SRL's are specified for horizontal use. It is important that when choosing any device for use as fall protection that the instructions are read and understood.
When used for leading edge work the cable can be exposed to a sharp edge in the case of a fall. As the shock absorption is normally in the body of an SRL a pinch point could render the internal absorption useless. Most manufacturers will specify the use of a specific shock absorber unit attached to the end of the lifeline. While this extra absorption does reduce the forces to the user, it does not address the risks of a pendulum and the increased likelihood of damage to the lifeline on the sharp edge if the user swings back and forth across the edge.
When the device is used in a horizontal configuration, especially leading edge work, care must be taken to ensure that the SRL is the best choice.
American and European Standards have introduced a sharp edge test to address leading edge or sharp edge applications. While Australian Standards have yet to introduce this test for leading edge SRL's this technology is available in some products available in the Australian market.
The SRL will only lock off once a certain velocity is reached. It is likely that the user will fall past the leading edge before the device locks. This could be 1.6-2.0 metres depending on the attachment point on the harness. A lifeline however, with a Type-1 fall arrest device (as found in Roofer's Kits) that locks onto the rope can reduce the likelihood of a fall. Particularly when it is adjusted to ensure the user cannot fall.
Leading edge work requires careful consideration of the risks, the selection of the appropriate equipment and method of work. Using the "restraint technique" to prevent the user from falling ensures a higher-level of risk management particularly with regard to personal injury and rescue of a fallen person.
Height Dynamics have available a range of devices suitable for leading edge works. We can help you choose the most appropriate equipment for your application.