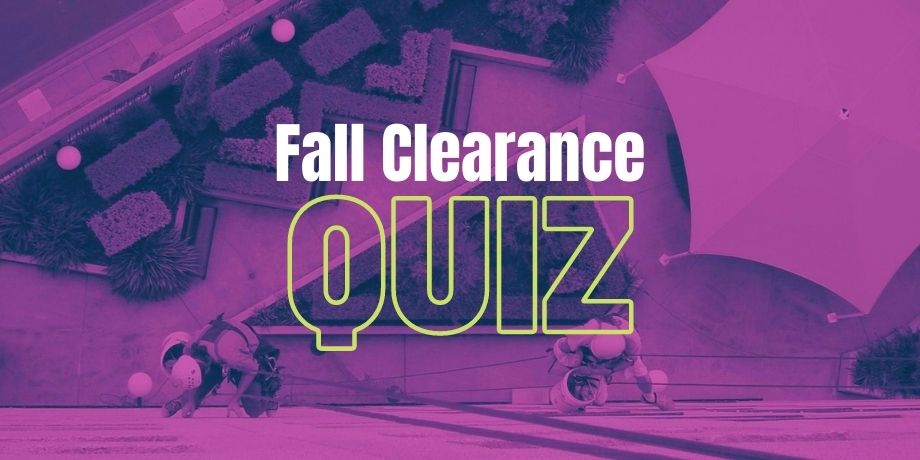 Take the Quiz. Get 5% off your next online purchase
When you work at height, understanding fall clearance is mission critical. But do you know what fall clearance is, the different factors involved and how to calculate it?
This short but fun, multi-choice quiz is an easy way to think and work through different fall clearance scenarios. We've even included links to our handy Fall Clearance Calculator – so you can plug numbers in as you go. And for handy ongoing reference, you can download our Calculating Fall Clearance Guide.
So take our Fall Clearance Quiz today and stress-test your calculations in a safe, low-pressure way. As soon as you submit your response, we'll send you the correct answers right away so you can see how well you did.
What's more – there's reward for your efforts. Just by completing the quiz, you'll get 5% off your next online purchase. That's right – no matter how many answers you get right or wrong, you'll receive a special one-off quiz discount code to use right here at our online shop.
---
Fall Clearance Quiz