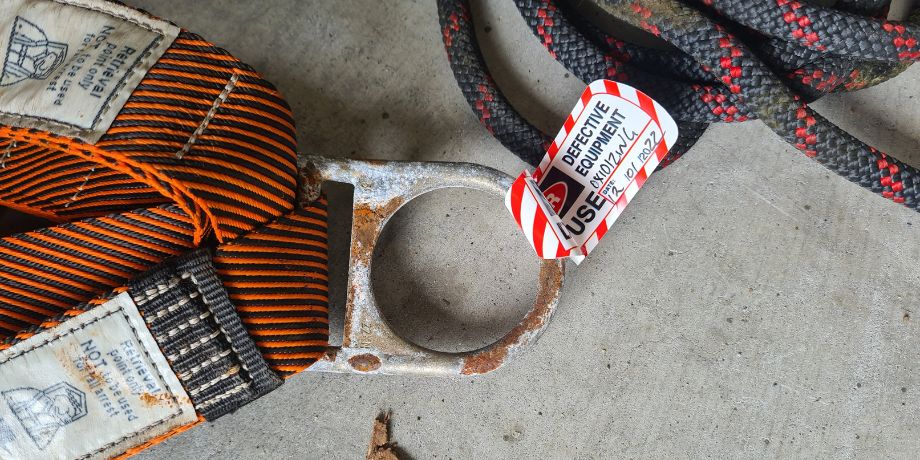 New workplace manslaughter laws are now in place across many Australian states, with more to follow. And they will punish unsafe work practices like never before.
So if you own or are involved in conducting a business. If you own (or even design) buildings. If you commission or conduct work-at-height. Here's what you need to know.
---
Workplace manslaughter laws are rolling out across Australia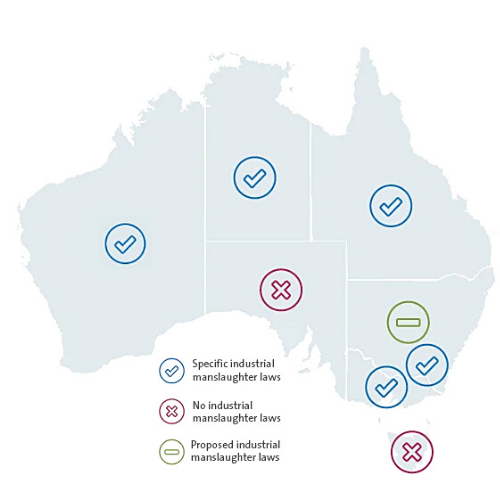 At the time of writing – Australian Capital Territory, Northern Territory, Queensland, Victoria and Western Australia have already introduced workplace manslaughter laws. In New South Wales, a bill to introduce an industrial manslaughter offence is currently before the Legislative Assembly. Remaining states may well follow suit.
Source: Industrial manslaughter laws around Australia, 2022 (www.allens.com.au)
Individuals and organisations can be charged under new laws
Under new workplace manslaughter laws, it's not just organisations that can be held responsible for workplace fatalities. Individuals – such as employers and their senior officers – can also be charged. (Note: Employees and volunteers are not culpable)
In legal terms, such individuals are typically defined as – a person conducting a business or undertaking (PCBU) or a senior officer of the PCBU. Those who may fall under this category include:
employers / business owners
directors and secretaries of companies
partners of a partnership or joint venture
the trustee of a trust
persons who participate in decisions affecting a substantial part of the business
persons with the capacity to significantly affect the organisation's financial standing
Note: Whilst far less clear but relevant to height safety – there may even be scope within these laws to investigate negligent building design (ie no provision for safe access to roof plant and machinery, lighting, facades, etc). This raises questions for architects, designers and building owners.
Source: New workplace manslaughter laws – are you protected?, 2020 (www.sayfa.com.au)
New laws cover the safety of all on-site – not just employees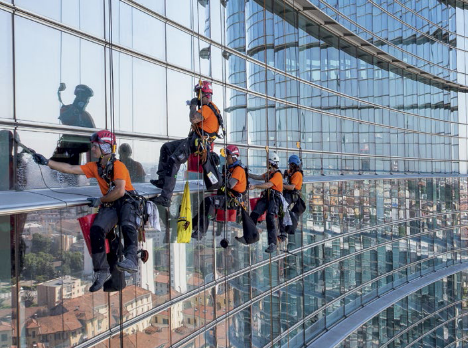 Workplace manslaughter laws come into focus in the event that a person is killed at a workplace – or dies later as a result of a workplace incident.
And these laws don't just cover the safety of employees. They also cover all on-site contractors – including sub-contractors (and their workers) – site visitors and members of the public (bystanders).
So even if your own staff don't engage in high risk activity, such as work-at-height – there's a need to provide a safe environment for anyone who does (HVAC contractors, painters, window washers, etc).
And there's a very good reason for that. In 2019, 22% of all workplace fatalities across Australia were height-related – 11% were the result of a fall from height; 11% from being hit by a dropped object.
Penalties can include significant fines and lengthy prison terms
Maximum workplace manslaughter penalties vary per State. However, they include lengthy prison terms for individuals – typically 20-25 years, or even life imprisonment in Northern Territory. And they include significant fines for companies – ranging from AUD $10.0m to AUD $18.17m. (In Western Australia, individuals can also be fined up to AUD $5.0m)
State or
Territory
WML
Status
Max. Jail Term
(Individual)
Max. Fine
(Company)
A.C.T
Law in effect
20 years
AUD $16.5m
New South Wales
Bill in progress
25 years
AUD $10.295m
Northern Territory
Law in effect
Life
AUD $10.2m
Queensland
Law in effect
20 years
AUD $10.0m
South Australia
Bill on hold
Tasmania
No bill as yet
Victoria
Law in effect
25 years
AUD $18.17m
Western Australia
Law in effect
20 years
AUD $10.0m
AUD $5.0m*
*individual
What can you do to ensure you are protected
First and foremost, do your homework. The following references are good places to start. However we strongly encourage you to research the laws and penalties that apply to your State and/or Territory.
Secondly, identify any shortcomings in your business or workplace – and make an urgent plan to rectify these. Remember "negligent conduct" (which is what many of these laws refer to) can include a failure to take action. Even if you are a small business with few employees, you still have a duty of care.
Three ways to get your height safety house in order
Work-at-height is by nature a high-risk activity. But here's what you can do right now to reduce those risks – and to protect yourself and your business from any future liability:
| 1. Invest in height safety education and training | 2. Inspect and maintain your height safety equipment | 3. Audit your height safety systems and practices |
| --- | --- | --- |
| Ensure you have sufficient height safety knowledge and skills across your team, projects and work sites | Keep up with compliance checks, repairs and maintenance of your height safety gear and equipment | Make sure your height safety systems are fully compliant and your practices support a safe working environment |
| Get Training Pack > | Book Inspection > | Request Audit > |