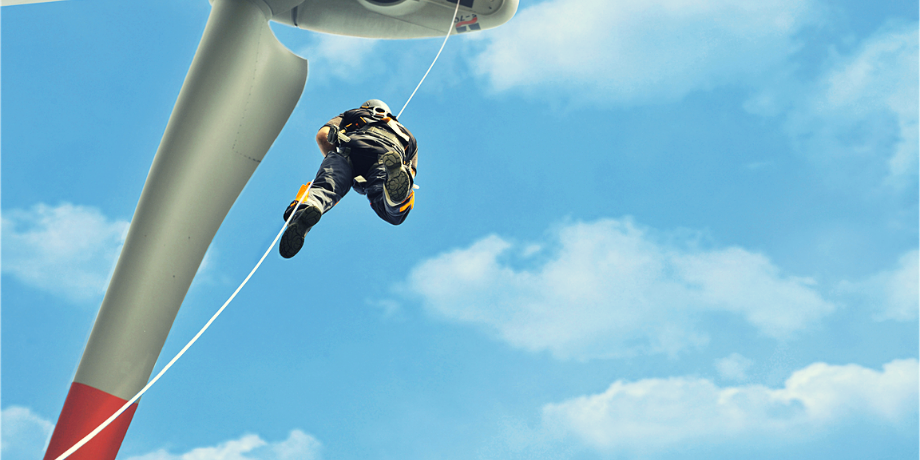 Poor rescue kit selection is one of the biggest issues we see on the job. And it's not just an inconvenient, expensive mistake. Having the wrong rescue kit is extremely risky.
When your kit doesn't match your skills or site or situation, you're forced to improvise and compromise. And in a rescue scenario, that could be fatal.
To avoid the same fate, you need a rescue kit to match your requirements.
---
Rescue Kit Requirements
The right rescue kit will be determined by three things – your site, your work and your users.
1. Site Requirements
Are you working on the roof of a residential building – or the side of a skyscraper? Perhaps you're on an industrial site – like a telecomms tower, a wind turbine or a storage silo? Perhaps you're below ground – say in a dry or wet well. Or in a non-vertical space – like a tunnel. Or maybe you're working on a bridge over water.
Your working environment matters. It will have a direct effect on the kind of kit required.
2. Work Requirements
If you're lucky, you'll find a rescue kit that fits your work right off-the-shelf. But if not, you can add to or customise your closest-fit kit in order to meet your work needs.
However – for your own safety – always talk to an expert before doing this. Never ever DIY your rescue solution!
3. User Requirements
Last – but by no means least – it's imperative your rescue kit suits the skills and experience of your users. A kit used incorrectly in an emergency could be almost as dangerous as no kit at all!
Before You Purchase
By now, you should have more than enough to shortlist suitable rescue kits.
However, this is not a decision you want to get wrong. And the general information above is not the same as expert advice. So, we encourage you to talk to one of our rescue technicians before you make any decisions.
Talk to a Rescue Expert First
With 20 years of experience under our belts, we know what works where and can guide you through the selection process. We'll also check you've accurately assessed your needs so that you'll get your best fit rescue kit.
Handover to a Rescue Expert?
Finally, it's important to note that shouldering the responsibility of a work-at-height rescue isn't for everyone. So before you rush in, step back.
Because a successful rescue isn't just about buying the right rescue kit. You'll need to plan, prepare, train, practice and ultimately (potentially) perform a rescue. It's a lot to take on. So if it's not for you – that's okay.
Our rescue team can provide planning support, rescue training and on-site practice supervision. We also provide standby rescue services for clients who want to leave rescue entirely to the experts. The choice is yours.