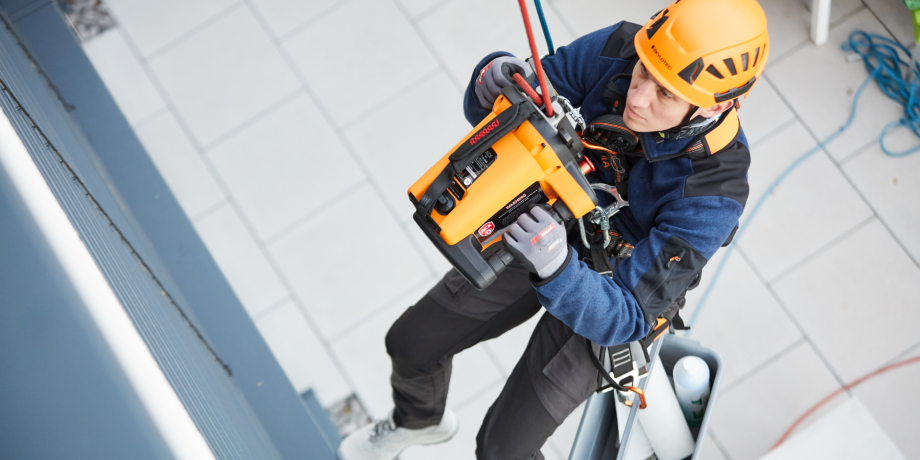 Remember this cable drop scene from the first Mission Impossible movie?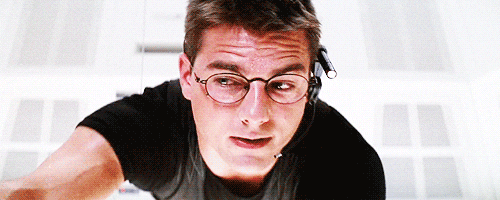 Tom Cruise (aka Ethan Hunt) is being painstakingly lowered into an ultra-sensitive, alarm-activated CIA vault to steal a top-secret list of IMF agents. When suddenly dropped, he goes hurtling towards the floor – stopping just above it and suspended in mid-air thanks to a single cable.
That iconic suspense scene is still studied in film schools the world over. But if they'd used a Skylotec ACX Power Ascender it'd be a different story.
Introducing Skylotec's ACX Power Ascender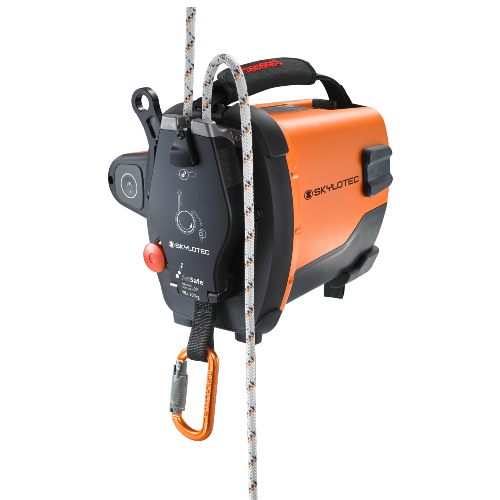 The Skylotec ACX Power Ascender will get you where you need to be – but with far less drama.
This lightweight, battery-powered, remote-controlled rope ascender will get you and your equipment up, down and around in less time using less energy. It's also quick to set up, easy to use and continuously adjustable – with speeds ranging from 0 to 24 metres per minute.
Your anywhere on-site elevator
With 200kg lifting capacity and a long, strong battery, this powerful portable ascender will do your heavy lifting for longer. It's like having your very own personal elevator on-site!
And that personal elevator can be taken almost anywhere. The Skylotec ACX Power Ascender has multiple rigging options and works in -20℃ to +40℃ temperatures, so you can use it far and wide.
Working on wind turbines or rock faces. Scaling buildings, towers, trees and cranes. Getting under bridges or into mines. Navigating ships, silos and storage tanks. It even works underwater! And in a rescue situation – where speed is critical – this little powered ascender could mean the difference between life and death.
A game-changer for regular high risers
All of that flexibility and pulling power can really optimise your productivity and efficiency at work – but it doesn't come cheap. At AUD$18,000 the Skylotec ACX Power Ascender is an investment.
But for regular high risers, the return on investment is almost immediate. And the difference this big ticket item makes over time to every workday, every workplace, every project is enough of a game-changer to seriously consider making the switch. And if you do? Much like switching from a manual to electric bike, once you've tried it you'll never go back.
Want to know more?
The Skylotec ACX Power Ascender isn't an over-the-counter item. But at Height Dynamics we have them, we sell them and we can tell you all about them. We're also an accredited Skylotec trainer (all purchasers must undergo training before using this product) so we know how to use them.
So your mission – should you choose to accept it – is to give us a call. One of our height safety experts will be happy to help.