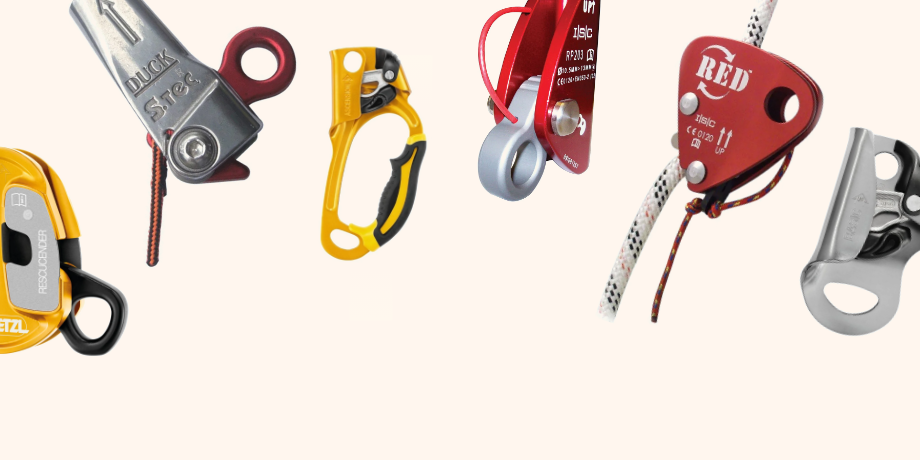 Never make the mistake of using the wrong rope grab again with our Stop/Go Rope Grab Guide.
There are many distinguishing features of a rope grab (also called a rope clamp). But none is more important than getting the right rope grab for your needs and intended use. Use this Rope Grab Guide to get it right first time.
---
1. Start with the Stop / Go Question
Rope grabs basically fall into two categories. Those designed primarily for fall arrest or limited free fall – ie. to stop you falling if needed. And those designed primarily for progression or work positioning – ie. to help you get where you need to go and to keep you there.
So start by asking yourself the Stop/Go question – Do you need a rope grab to help you Stop or Go?
This is a simple but very important question. Because using the wrong rope grab – especially in a free-fall scenario, for example – could be a fatal mistake.
2. Shortlist according to Standards
The next step is to shortlist your product options in line with your answer to the above question.
The easiest way to do this is to look at the Standard(s) your rope grab has been designed, manufactured and tested to. Those designed for fall arrest meet a different Standard to those designed for progression. All of which makes it easier for you to identify rope grabs that will suit you best.
ROPE GRABS for FALL ARREST or LIMITED FREE FALL
This rope grab will STOP you if needed
ROPE GRABS for PROGRESSION or WORK POSITIONING
This rope grab will GO where you go
A rope grab that's been load-rated for fall arrest isn't just a rope grab. It also meets the strength and performance requirements of a Type 1 Fall Arrest Device.
Like any rope grab – it will follow and grab as you move along the line. But it also has the strength to withstand a sudden acceleration or shock load and will lock onto your rope to arrest any free fall.
Rope grabs aid progression by moving along the rope with you while released – and pinching, clamping or grabbing the rope when stationary. They can also be a useful progress capture device when creating a haul system.
However, they're not designed to withstand the shock and load of a free-falling person and should never be used as part of a fall arrest system.
Standard: AS/NZS 1891.3 2020 | EN 353.2
EN 12841 (Type A)
Standards: EN 567 | EN 12841 (Type B)
3. Fine-tune your Feature List
Finally it's time to fine-tune your choices. What rope grab will best suit your work, the environment and kind of rope you're using? How much ease and automation do you want vs flexibility and control?
Here are further factors to weigh up when making your selection.
Polyamide or Kernmantle Rope: It goes without saying that your rope grab must match the type and the dimensions of the rope you're using.
Steel or Alloy Construction: Steel or stainless steel rope grabs are favoured for their strength and longevity. But rope grabs made of alloy are lighter in weight.
Removable or Fixed to Rope: Unlike a removable rope grab, a fixed rope grab cannot be removed without sliding it off the end of the rope first.
Manual vs Automatic Fall Arrest Mechanism: Automatic rope grabs slide freely (unless a sudden load causes them to lock). Manual rope grabs grip the rope by default – only moving when manually released.
---
Take your Rope Grab Guide shopping
For peace of mind, there's nothing like getting your rope grab – and all your height safety gear – from height safety specialists. We use these products ourselves, we know them inside-out and can help you find the right rope grab for you needs. Start by checking out or Rope Grab Collection or giving us a call.
Shop Rope Grabs for Fall Arrest or Limited Free Fall
Here's a selection of rope grabs that meet the AS/NZS 1891.3 2020 Standard for Type 1 Fall Arrest Devices: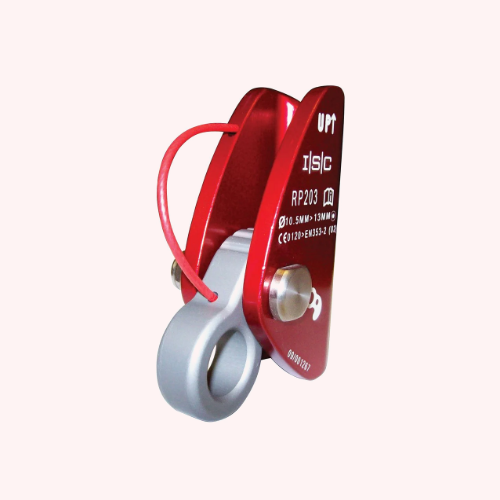 Shop Rope Grabs for Progression or Work Positioning
Here's a selection of rope grabs that meet the EN 567 and/or EN 12841 (Type B) Standards: