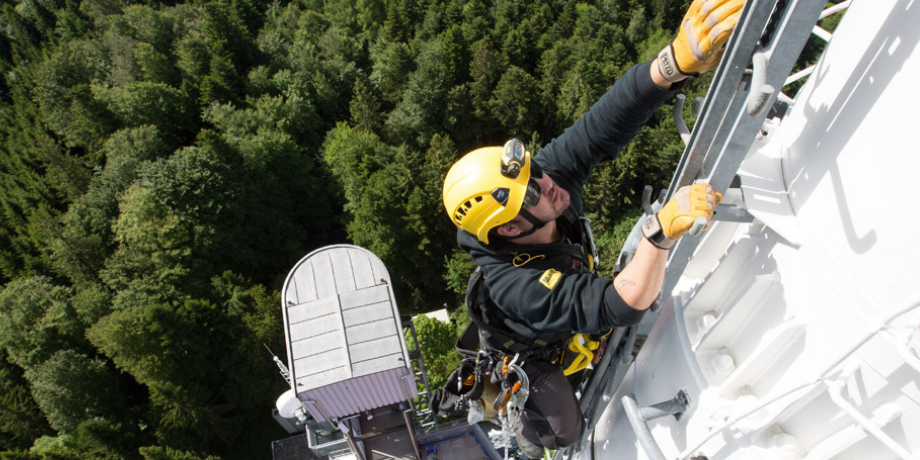 Petzl promises to help you "access the inaccessible". And we can promise that their vertical rope access products really deliver.
Pros use Petzl
Navigating difficult to access or confined spaces? Gearing up for fall arrest or rescue scenarios? Need vertical rope access in an industrial, commercial or residential setting? Put Petzl products on your list.
Designed to meet the demands of a vertical world, Petzl's product range has everything you need. Harnesses, lanyards, mobile fall arresters, connectors, descenders, rope clamps, pulleys, anchors, helmets, headlamps and more.
As height safety professionals and specialist equipment providers, we stock and use Petzl all the time. Why? Because their products reflect the real-world needs and activities of those of us who work at height.
But who's behind this height safety super-brand? What's their story? And what can we learn from the way they approach the vertical world?
---
Pioneering Vertical Rope Access
Meet Petzl's pioneering founder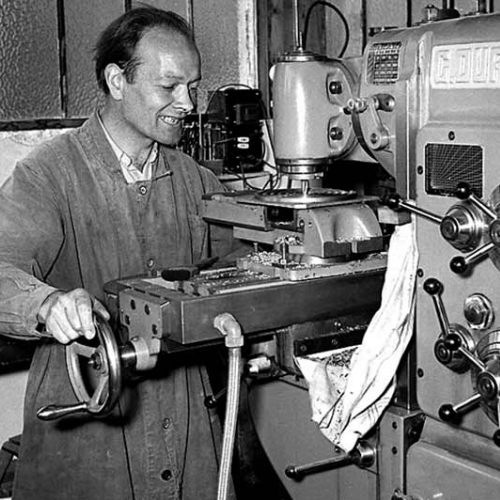 It all began in the 1930s with one man – Fernand Petzl.
An artisan, mechanic and speleologist (caver), Fernand fused his talent, skill and passion to engineer and pioneer stylish new solutions for caving. Solutions we still use in vertical rope access to this day.
New tools – access to new places
Whether ascending, descending, belaying, moving up/down and around in the dark. Fernand's hand-produced products gave him the tools to navigate new obstacles in previously inaccessible underground galleries.
Nylon ropes – a new technique for progression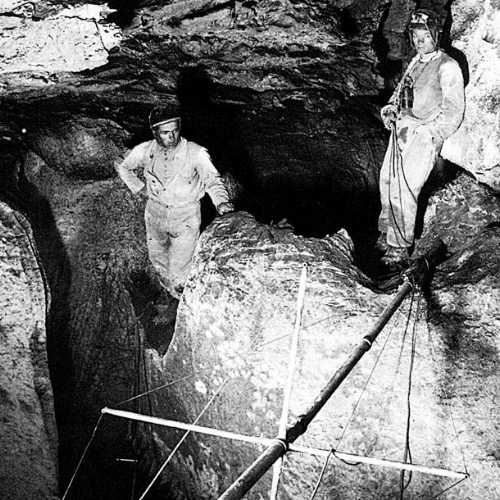 By the 1940s – in collaboration with his friend Pierre Chevalier – Fernand had established a new world record for exploration below 600 metres. In doing so, Fernand and Pierre were also first to pioneer the use of nylon ropes (vs fixed ladders). This became the new technique for progression.
New inventions – the climbing pole and ascender
Fernand followed with other inventions – revolutionary at the time – including the climbing pole and ascender. Then in the 1950s, he led an international caving expedition into the Berger Cavern in France. The team set another new world record – this time for exploration below 1122 metres.
Turning point – ropes replace ladders
Fernand's now famous caving exploits were followed with improvements to the ascender and eventual launch of a descender (1970s). Combined, these innovations paved the way for ropes to completely replace ladders. This was a turning point in vertical exploration.
From caving – to sport, rescue, industry and construction
Mass production of Fernand Petzl's inventions expanded in the 1970s. Ascenders and descenders were followed by newly-invented headlamps for cavers and then mountaineers. Eventually Fernand's inventions found their way around the world and into use in sport, rescue and later industry and construction.
And the rest, as they say, is history. Not just for the Petzl brand – but for vertical rope access work as we know it today.
---
No limits to vertical ambition
Fernand Petzl's pioneering journey began with the goal of conquering the vertical world and going further than ever before.
As a result, Petzl products are designed with the end-user in mind. They are designed to help you move freely and safely in a vertical world. They are there to help you go where you need to go and do what you need to do.
Fernand's ambition took him to new depths below ground. But his product legacy now takes people all over the world to new heights above ground.
For those of us who work in height safety, it's a legacy and story we're proud to support. And a lesson that there are no limits to our shared vertical ambitions.
---