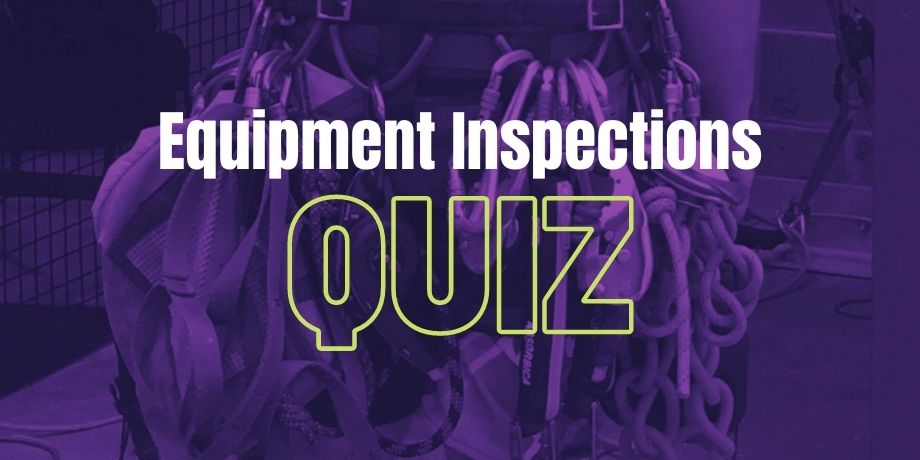 When it comes to compliance, the importance of staying on top of your height safety equipment inspections can't be overstated.
First and foremost, your safety and that of colleagues is at stake every time you work at height or in a confined, difficult-to-access space. The equipment you're using to keep you safe must also be safe to use.
Secondly, regular equipment inspections are required by law in Australia – and it's your responsibility to ensure they happen on time. Each inspection must also meet Australian Standards and Workplace Health & Safety Regs – which is why they must always be carried out by an accredited height safety professional.
Clearly it's wise to have the health, safety and compliance of your height safety equipment top-of-mind as you go about your work. And to help you – we've created the Equipment Inspection Quiz.
TAKE THE EQUIPMENT INSPECTION QUIZ
Answer all questions below by selecting one of the multi-choice options provided. There is only one correct answer per question.
Once done, press Submit and we'll immediately send you a PDF download with all the quiz answers. And just to say thanks, you'll also get a discount voucher to spend at our online store.