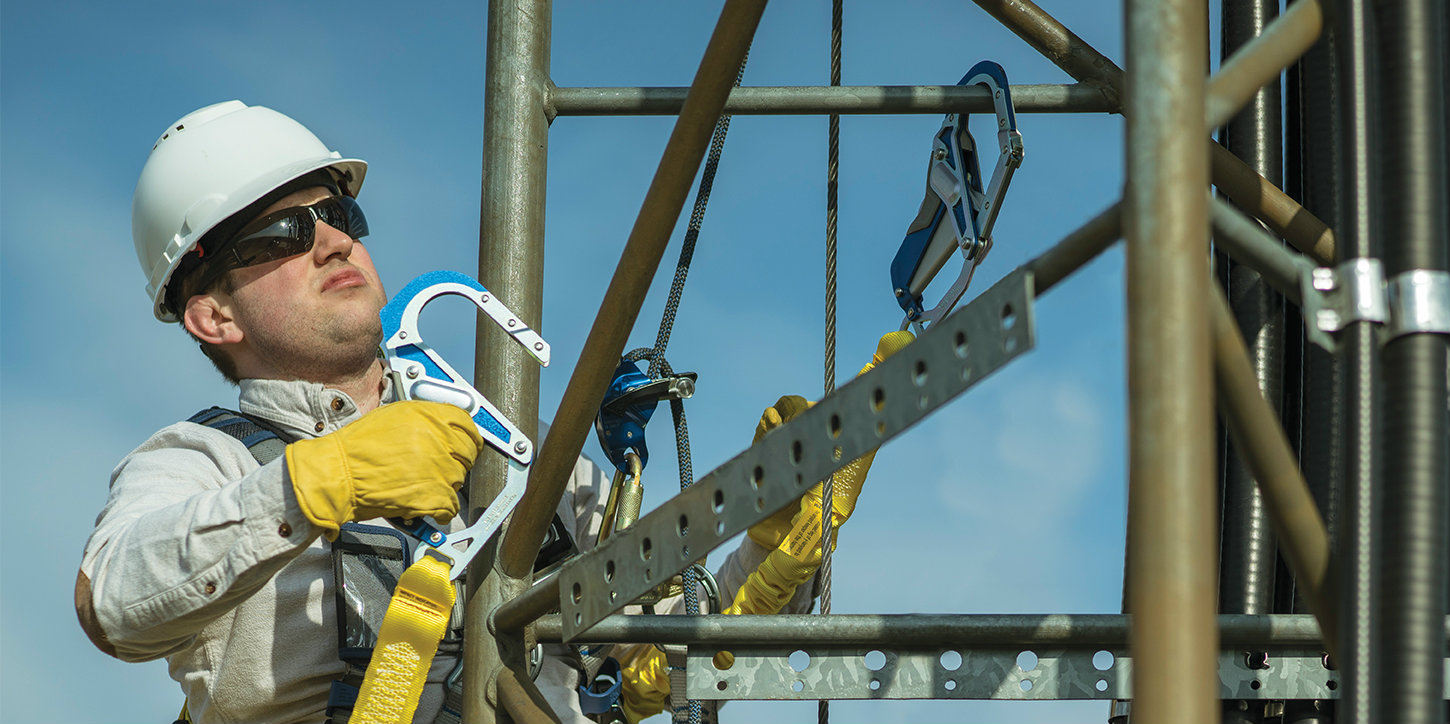 From the development of the world's first self retracting lifeline device in 1940, DBI SALA have invested heavily in training and developing of new products. They have been instrumental in moulding the fall protection industry through a long tradition of innovation and landmark contributions.
The 3M DBI-SALA Comfort Grip Connector was released in 2017 and is now available on a range of lanyards in Australia. The design of the Comfort Grip Connector addresses many of the issues faced by tower climbers and scaffolders when connecting to structure.
The Comfort Grip Connector's unique construction not only protects hands but is also able to connect to the anchorage structure in multiple orientations.
In many cases the angle or location of scaffold or tower structural elements means that standard connectors can be loaded in a way that has a potential to cause failure.
When the Comfort Grip Connector is connected in a transverse application, the hand-guard pin will shear in the event of a fall. This allows the connector to align with the direction of the fall and remain securely anchored.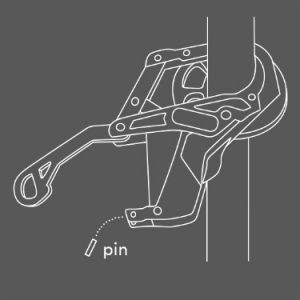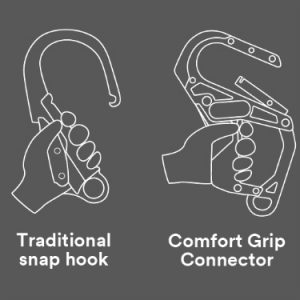 Additionally the hand-guard allows the user to utilise the full extent of the 57mm gate opening by keeping the user's hand out of the way.
The connector meets current ANSI, EN and AS/NZS standards. It has a tensile strength greater than 22kN, a gate strength of 16kN and a transverse loading of 16kN.
Lanyards equipped with these hooks are suitable for scaffolders, tower-climbers and any person that require a product that can be connected in a variety of orientations.
The full range of Comfort Grip lanyards are available from Height Dynamics. Please do not hesitate to contact our team for a demonstration of this unique new product.