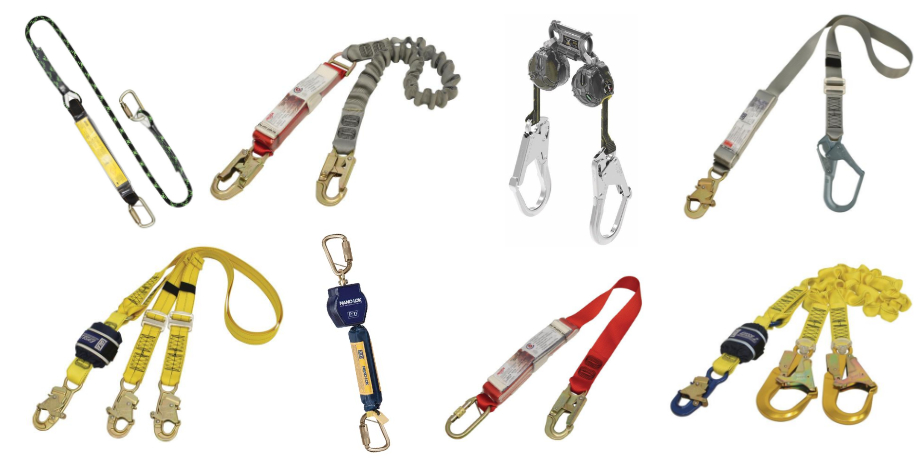 Before choosing a fall arrest lanyard you should know – all lanyards are not created equal. A fall arrest lanyard for working in an EWP or boom lift is very different from one that a tower climber might use. There is a huge range of lanyards available. When you consider variables like length, material, connectors and style the choice is in the hundreds.
So how do you choose which fall arrest lanyard is best suited for your work? Asking the following questions will help narrow down your choices.
What type of work do I need my fall arrest lanyard for?
Do you work in the telecommunications or power industry and using your lanyard for climbing towers. If you are on the move and need to maintain 100% tie off, use a twin leg lanyard. A twin lanyard provides at least one point of attachment when you are climbing or moving around a structure.
Are you an observer for confined space access and need to connect to a tripod anchorage point. Or working off a horizontal anchorage line with a built-in slider? Are you walking a beam with a mobile anchor. Or simply working in a boom or EWP where the work position is generally static. Whenever you connect to a single anchor point for safety you can use a single fall arrest lanyard.
What material should my fall arrest lanyard be made of?
Webbing lanyards are the industry standard. Lightweight, hardwearing and cheap the webbing lanyard is suitable for general use. Elasticated arms to shorten the lanyard while in general use can reduce the risk of trips and snags when in use.
Other specialist lanyards for harsh or adverse environments are also available. These are for use where standard webbing arms may be damaged or contaminated. Wire armed fall arrest lanyards are great to protect from hot works, painting or sharp edges. Nomex or Kevlar lanyards protect from hotworks or arc flash. Sometimes rope lanyards can be more resistant to cutting, fraying and snagging.
What type of connectors should I have on my lanyard?
Scaffold hooks, triple action carabiners, screwgate carabiners, comfort hooks, double action hooks, alloy, steel, stainless steel…how do you choose?
Well… it's simple when you think about it. What are you connecting too? A small eye like that found on a slider on a static line may only be compatible with a carabiner. And of course, there is no way you are going to be able to connect a 19mm double action hook over a piece of scaffold tube.
Steel connectors are generally more durable. Alloy scaffold hooks will always be lighter than steel ones. Use stainless steel in more corrosive workplaces like sewerage or marine environments.
Do not hook connectors must not back on to the lanyard arms. Speciality wrap back or hook back fall arrest lanyards are available for this purpose. They have enhanced gate strength to take the loads imposed when used this way.
What length should my fall arrest lanyard be?
Your lanyard needs to be long enough to reach your anchor point, allow you to do your work, but no longer.
A shorter lanyard, when anchored below your waist, will limit the distance you could free fall. When there is low fall clearance this becomes more important. Shortening a lanyard by half a metre could reduce free fall by a metre and fall clearance by almost two metres. For low fall clearance sites, an adjustable or retractable lanyard may be the best choice.
Summing Up
Using incorrect equipment when working at heights can have serious consequences. The information given above is general in nature. It does not take the place of advice from experienced and trained persons. Height Dynamics team work at heights and use the equipment they sell. Contact Height Dynamics team or browse our online store for information about your fall arrest lanyard requirements.