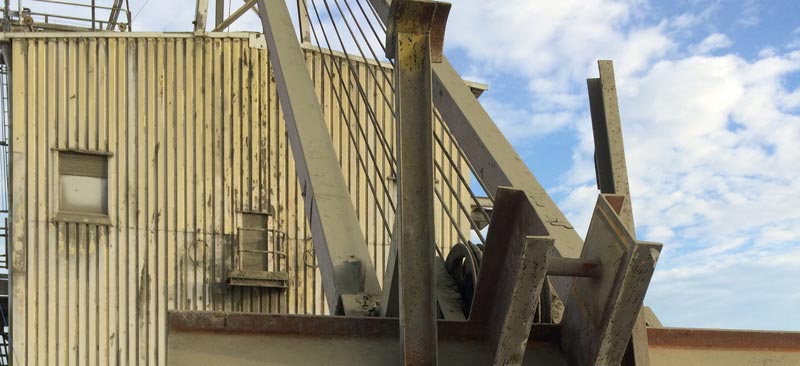 Shipload
ROPE ACCESS TEAM MAKES LIGHT WORK OF DIFFICULT ACCESS
WHAT VALUE WAS ADDED FOR THE CUSTOMER
All maintenance work was traditionally conducted by customer's
site maintenance personnel. Their limited skill in working at
heights and rescue created safety risks and pulled them away
from other important tasks during the scheduled shutdown.
Height Dynamics used industrial rope access techniques to
perform biannual maintenance on difficult-access areas of the
facility's ship-unloading crane boom
OUTCOMES
A Brisbane cement manufacturer was using staff with limited
skills at working at height to perform its biannual crane
structure maintenance.
Management realised this was creating unnecessary workplace
risks —risk exacerbated by the difficulty of performing a rescue
should there be a fall. Such a rescue may have needed Emergency
Services assistance.
The Height Dynamics rope access team was tasked to perform all
cable lubrication and condition inspection.
The team used an industrial rope access system — pre-rigged for
rescue and extraction — to not only perform work safely, but to
increase maintenance speed and efficiency.
They were able to do this without injuries or safety incidents.
Labour and cost savings allowed Cement Australia to redeploy
its maintenance crew to concurrently work on other areas of
the structure, reducing facility downtime.
CUSTOMER NAME

Cement Australia

LOCATION

Brisbane Riverside Plant Facility

SCOPE OF WORKS

Biannual crane structure winch
maintenance