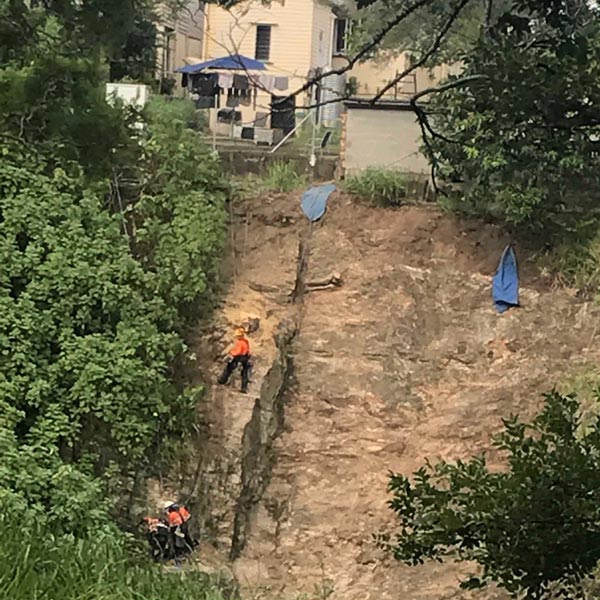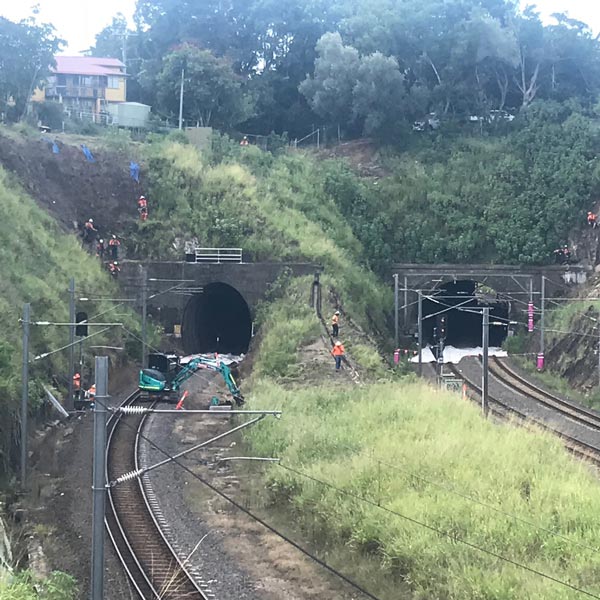 Glouster Tunnel
WHAT VALUE WAS ADDED FOR THE CUSTOMER
Height Dynamics rope access team was able to
access the natural slope above the rail tunnels
without the need for heavy earth moving machinery.
Scaling works were able to be completed with
the use of temporary anchor systems, resulting
in low environmental, community and rail
infrastructure impact.
The SMEC Geotechnical engineer was able
to access the slope safely.
CUSTOMER NAME

SMEC | Professional
Engineering and
Development Consultants

LOCATION

Queensland Rail —
Metro Rail Corridor

SCOPE OF WORKS

Make safe and temporarily
stabilise vegetated slope
above busy rail tunnel.

OUTCOMES

Height Dynamics Industrial
Rope Access operators we able
to hand clear and temporarily
stabilise the slope above the rail
tunnels with no damage to rail
infrastructure. This allowed the
SMEC Geotechnical engineer to
assess and advise on permanent
stabilisation solutions to ensure
future public safety.