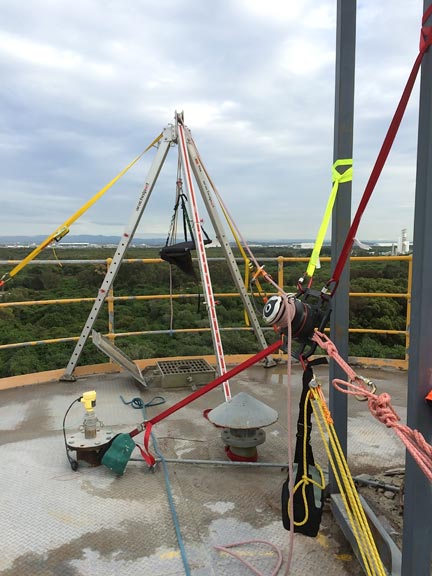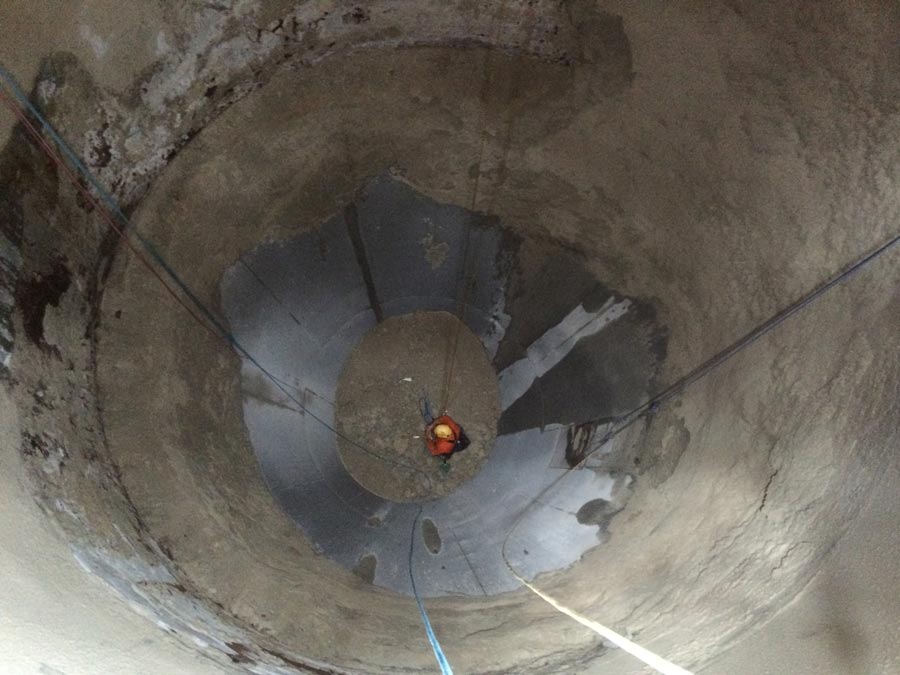 Unblock Silo Outlet
WHAT VALUE WAS ADDED FOR THE CUSTOMER
Ability to visually inspect and identify the cause of the
storage vessel blockage quickly and with the use of
limited infrastructure. This enabled the vessel to be restocked and brought back online in a timely manner.
Operators were not only able to identify the source of
the cone blockage but also conduct a photographic
inspection of the complete internal vessel wall giving
the client a valuable overview of the storage facility
physical condition
CUSTOMER NAME

Cement Australia

LOCATION

Pinkenba, Brisbane

SCOPE OF WORKS

Undertake internal
investigation of product
storage vessel with
blockage in cone outlet.

OUTCOMES

Height Dynamics operators
entered the internal cone
of the storage vessel via a
temporary installed access/
recovery system using a
Harkin winch and advanced
rigging. The blockage issue
at the base of the cone was
identified and guidance
given on the appropriate
rectification procedures.