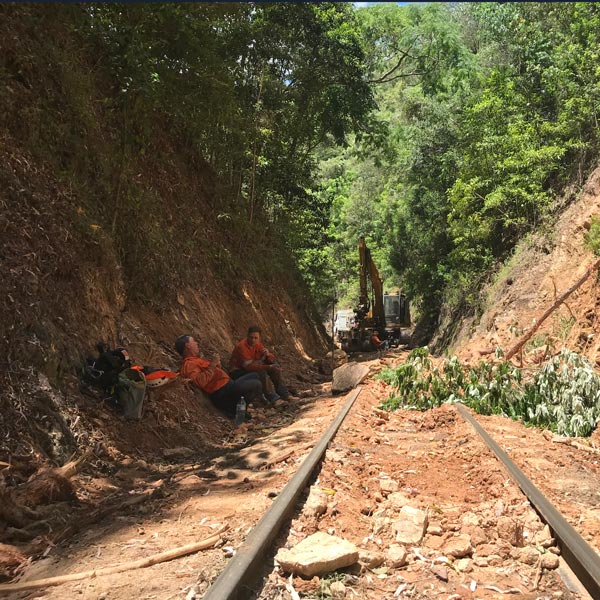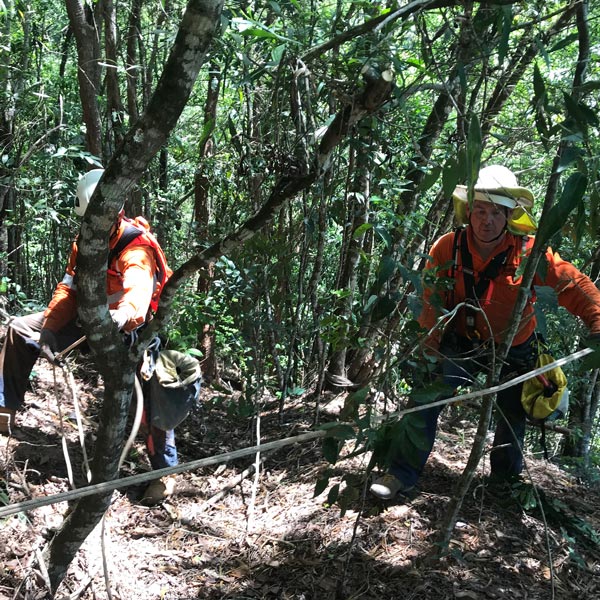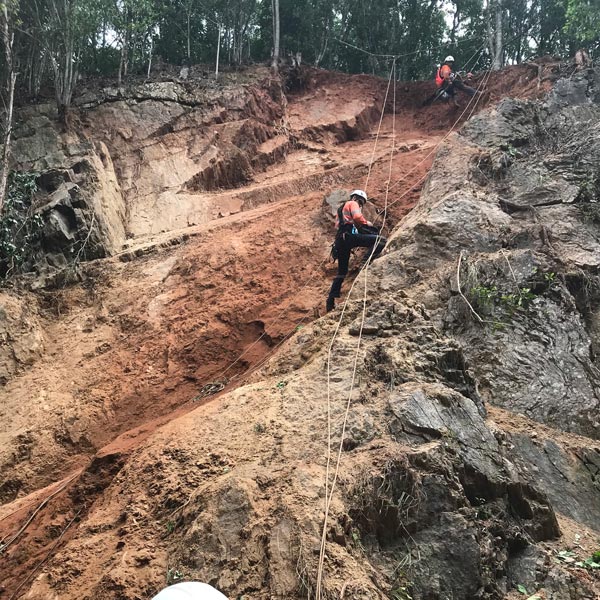 Rope Access Team Simplifies Cliff-Face Stabilisation
WHAT VALUE WAS ADDED FOR THE CUSTOMER
Heavy machinery could not access the site which was located in
a Queensland World Heritage area above the Kuranda rail line.
Height Dynamics provided low environmental impact rope
access techniques to allow an engineer safe access to perform
slope and rock mapping, hand-scale and post-landslide
slope stabilisation.
OUTCOMES
The Height Dynamics industrial rope access team rigged safe
work access systems to give the geotechnical engineer access
the high-risk slope areas.
The engineer was then able to review the slope condition,
identify dangerous or unstable rocks and boulders, and
determine the necessary scaling activities.
Post-inspection, our rope access team were able to safely
hand-scale the slope and dislodge boulders (as identified by the
geotech engineer) that were affected by natural root jacking.
Our team then stabilised the slope and reduced the risk of further
slope slippage or rocks falling onto the rail line.
The work was carried out over a single day allowing the rail section
below to be open for safe passage of track maintenance crews
CUSTOMER NAME

Golder Associates for
Queensland Rail

LOCATION

Kuranda Scenic Railway, Cairns

SCOPE OF WORKS

Provide cliff face access for
geotechnical engineers.