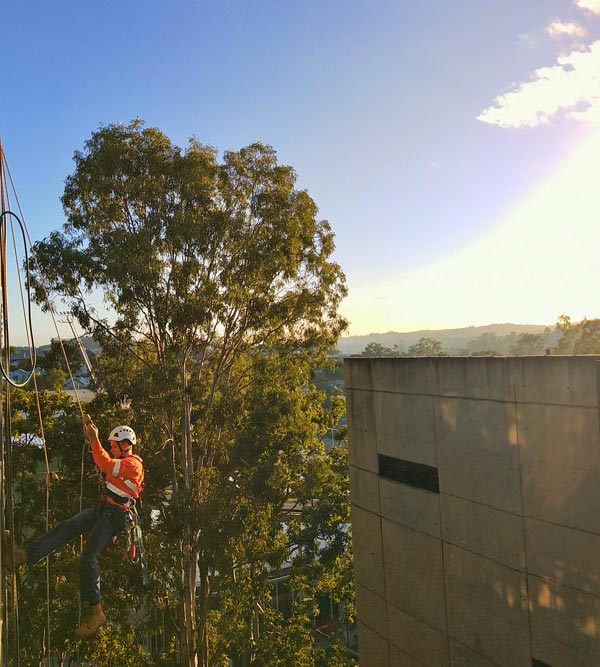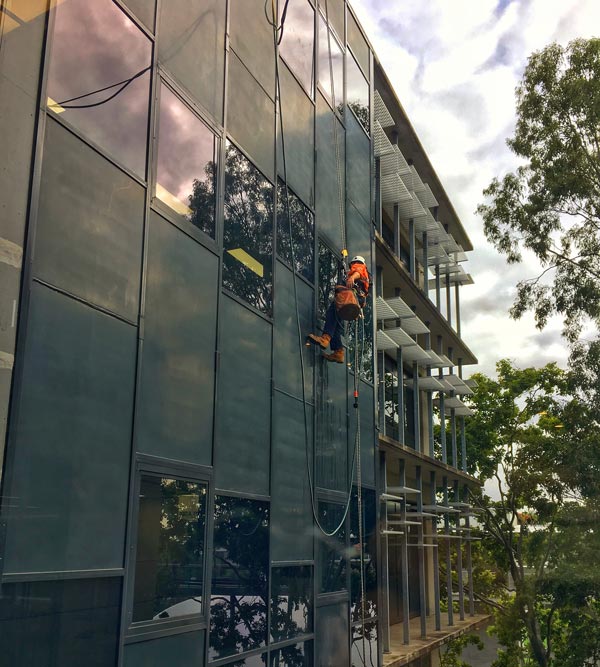 Facade Leak Detection
WHAT VALUE WAS ADDED FOR THE CUSTOMER
Eliminate the need for costly scaffolding or motorised
elevated work platforms. Completion of works with
little-to-no disruption to campus operations.
Ability to utilise the existing permanent height safety
systems located on the building roof to abseil down the
full length of the façade and identify loose metal flashing.
Re-secure damaged roof facade with mechanical fixings
and apply sealant to ensure a weather proof seal.
CUSTOMER NAME

Queensland University
of Technology

LOCATION

Brisbane

SCOPE OF WORKS

Investigate and undertake
repair of building façade
due to water egress during
adverse weather conditions.

OUTCOMES

The roof facade leak quickly
identified and cost-effectively
repaired using the existing
permanent height safety systems
located on the building roof