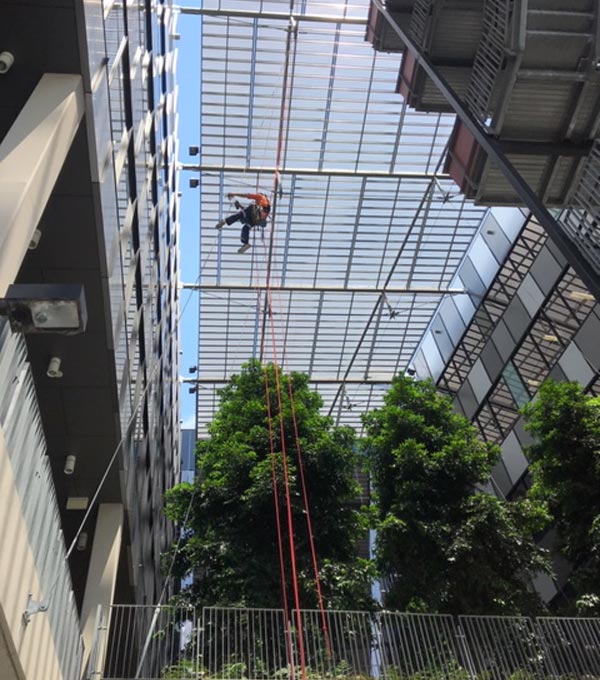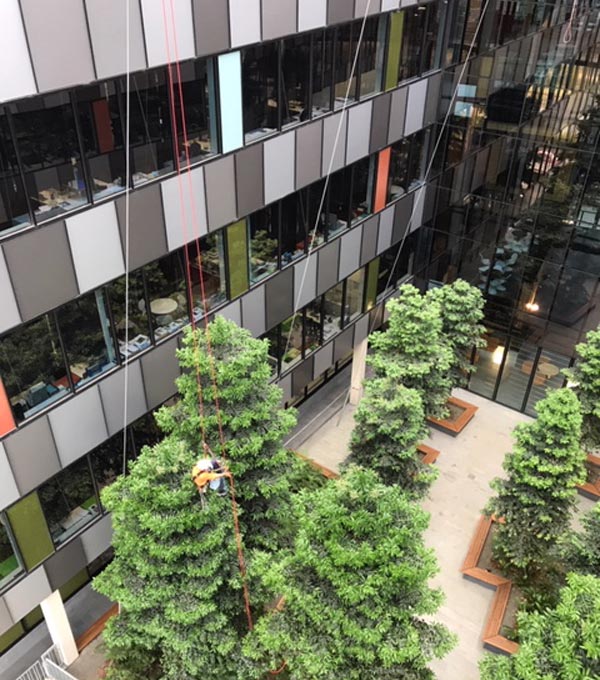 Building and Asset Services
WHAT VALUE WAS ADDED FOR THE CUSTOMER
Facility was able to operate with little-to-no disruption
or loss of site productivity during works.
Limited infrastructure required to access ceiling work
locations reducing the overall project duration and cost
of scaffolding or mechanical access (EWP) methods.
The use of Industrial Rope Access techniques
eliminated the need for bulky infrastructure. This
resulted in a reduced number of workers required
onsite, minimal visual impact of works being
performed and reduced project duration.
CUSTOMER NAME

Building and Asset Services

LOCATION

South Brisbane

SCOPE OF WORKS

Maintenance and upgrade
of structural building roof
components as per engineer
specifications via Industrial
Rope Access methods.

OUTCOMES

Industrial Rope Access
techniques were employed to
eliminate the need for bulky
infrastructure and reduce cost.