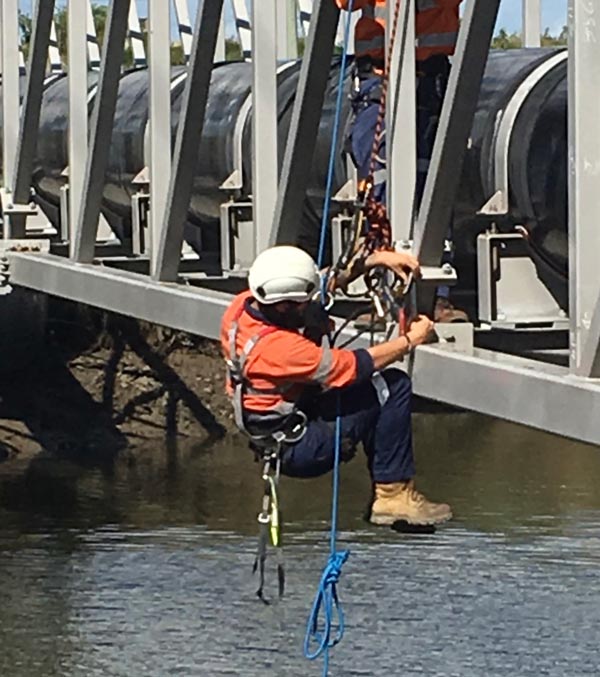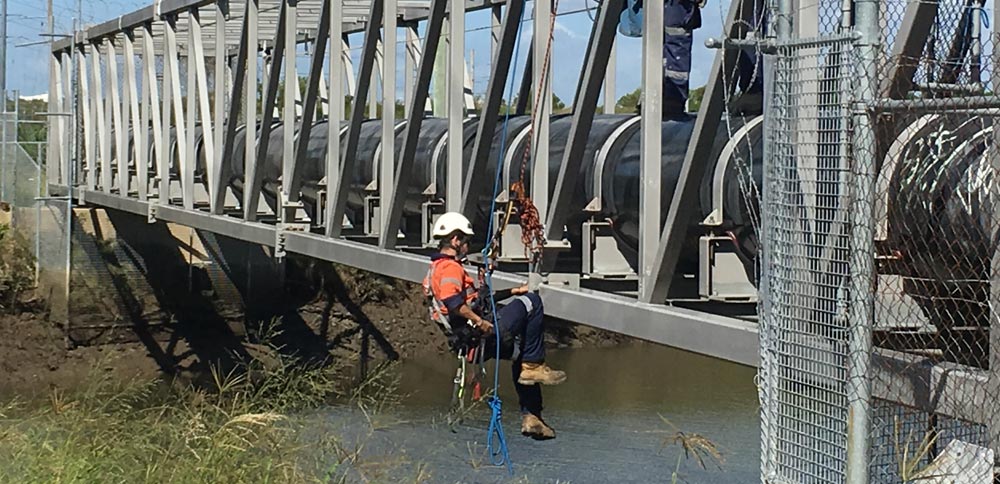 Rope access offers simple alternative to scaffolding for bridge inspection
WHAT VALUE WAS ADDED FOR THE CUSTOMER
The use of a rope access solution provided the client a fast and cost-effective
alternative to the setting up and removing of a scaffolding system.
The deployed safety method enabled the consulting engineer, who only had basic
level operator certification, to access the bridge in compliance with all safety standards.
CUSTOMER NAME

JHA Australia

LOCATION

Pinkenba, Brisbane

SCOPE OF WORKS

Provision of safe access for
an engineer requiring a visual
structural inspection of a
services bridge spanning a
tidal creek.

OUTCOMES

The rigging of a temporary
roped based systems to
provide safe access to the
steel bridge structure.