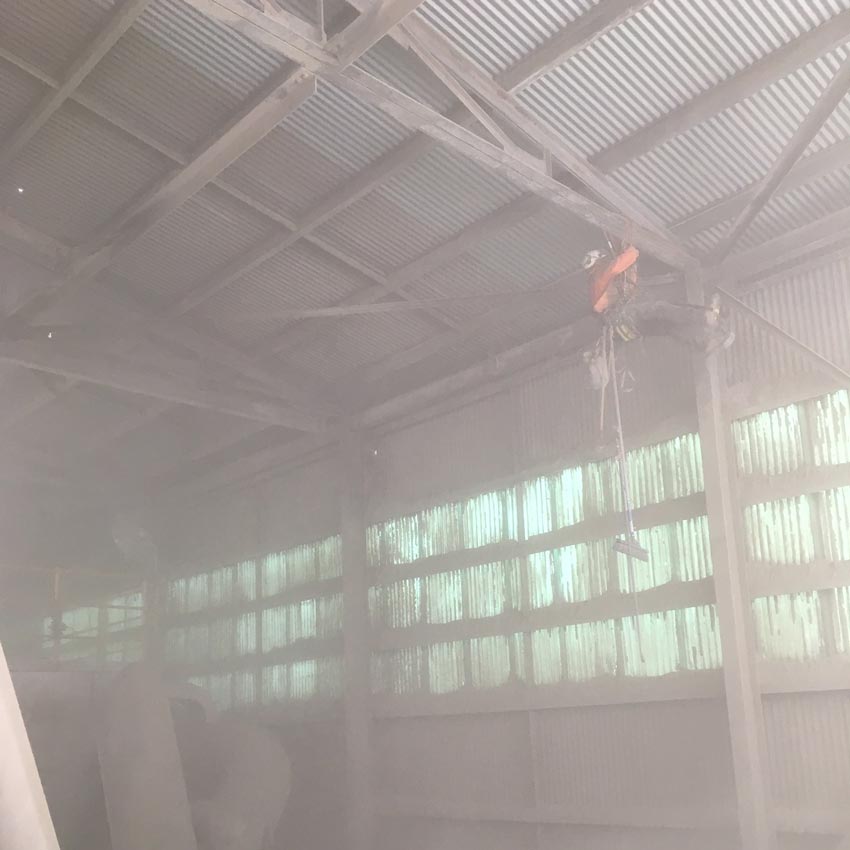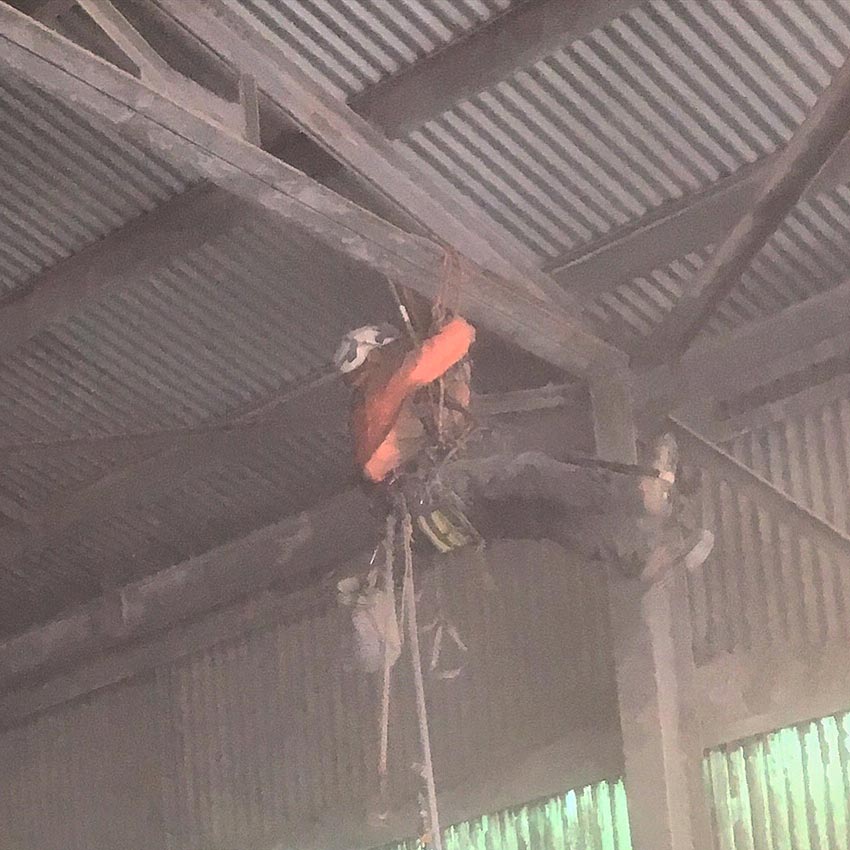 High Level Clean
WHAT VALUE WAS ADDED FOR THE CUSTOMER
The facility was able to continue production with
no disruption to mill facility operation resulting in
maintaining site productivity with limited financial
cost incurred.
The end-of-year plant offline maintenance period
was reduced by conducting preliminary roof
bracing cleaning works during plant operation.
Work was able to be performed during cooler
evening periods with multiple staff shift rotations
to minimize the risks presented by the hazardous
work environment.
CUSTOMER NAME

Cement Australia

CUSTOMER NAME

Cement Australia

SCOPE OF WORKS

Clean down of building
roof structural members in
preparation for the end-of-year
facility maintenance shut down.

OUTCOMES

Height Dynamics Industrial
Rope Access Operators
accessed building roof
structural bracing, cleaning off
production by-product and
exposing structural fixings in
preparation for annual shut
down building maintenance